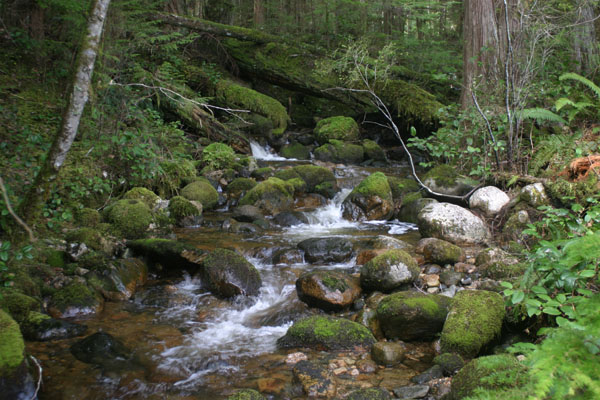 Play~work~party, a labor of love. We are celibrating under our creation, a permanent festival kitchen! We've been working in the most environmental ways we can figure while seaming together community and individual's efforts to make a living structure...art. The art of life, a place to nourish our bellies while our souls are set free to play in the wonderfull garden of eden Mother Earth has set about us.
Come join us while we all play at work!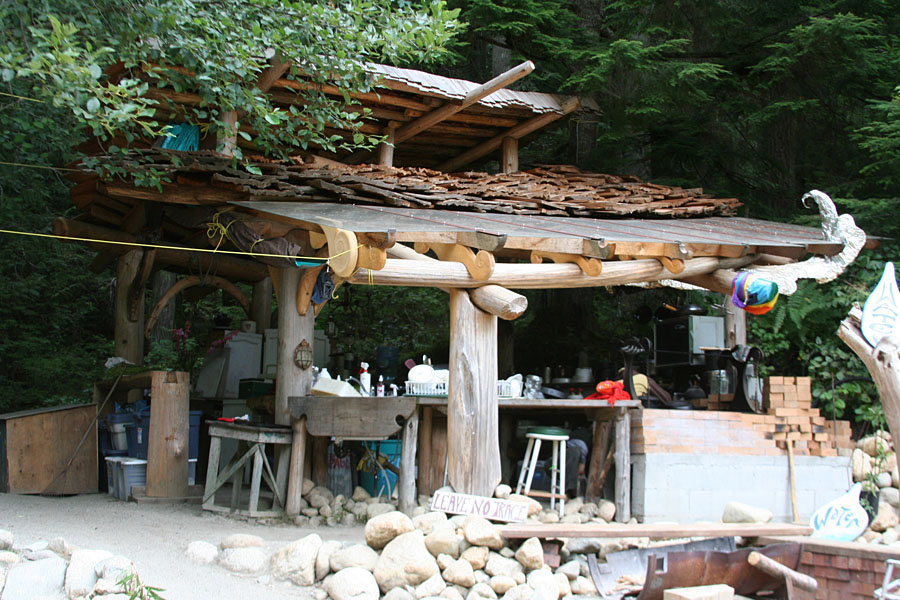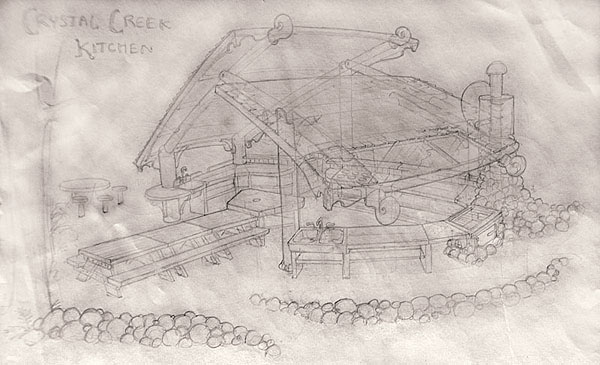 The initial design sketch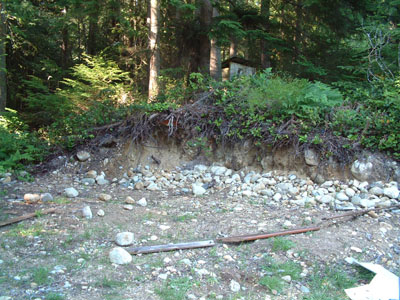 The site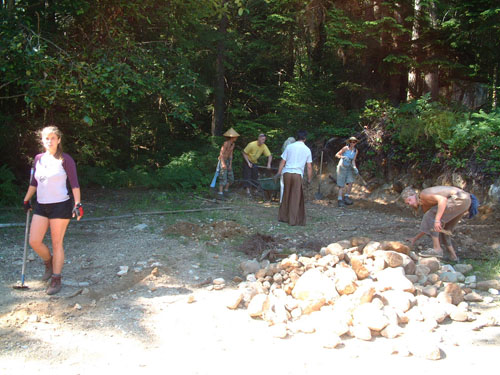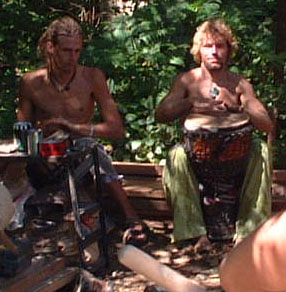 We were seldom left without music and merriment!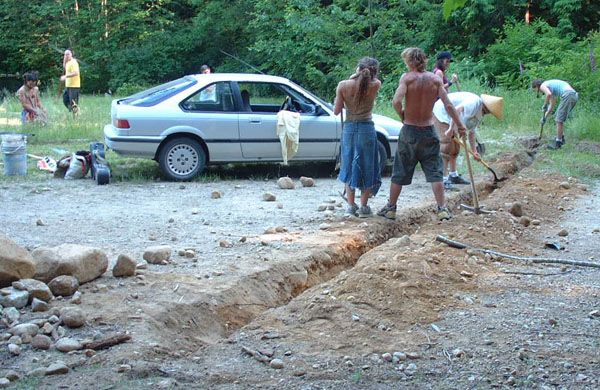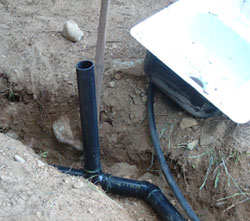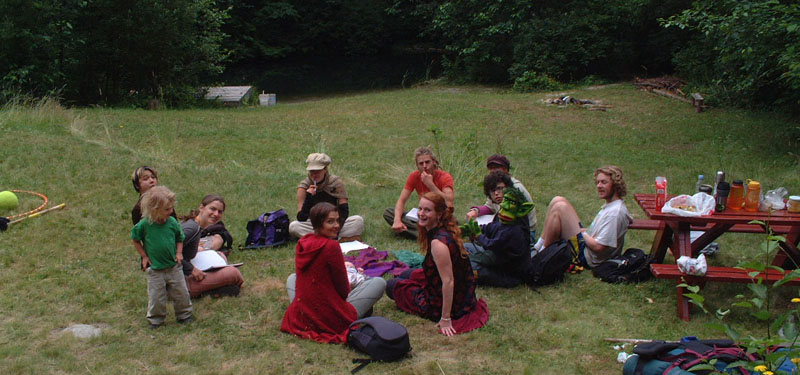 Some days are MESSY!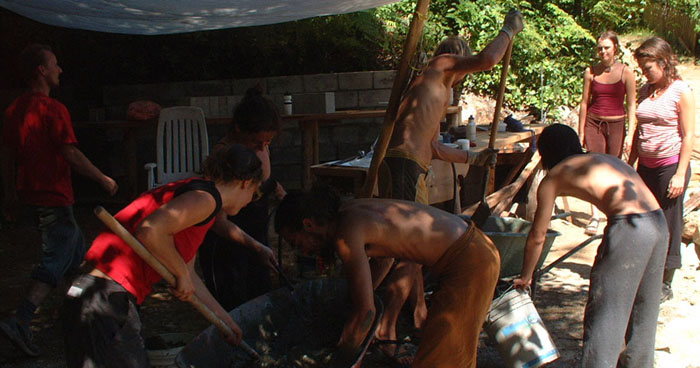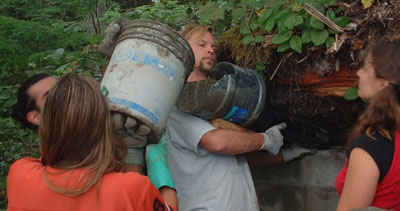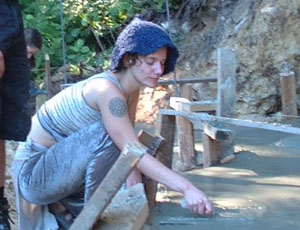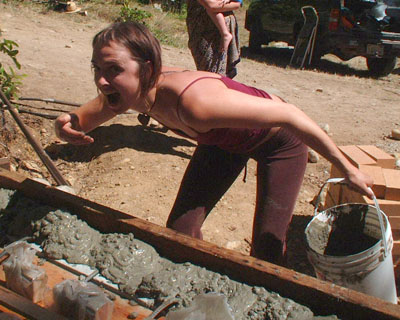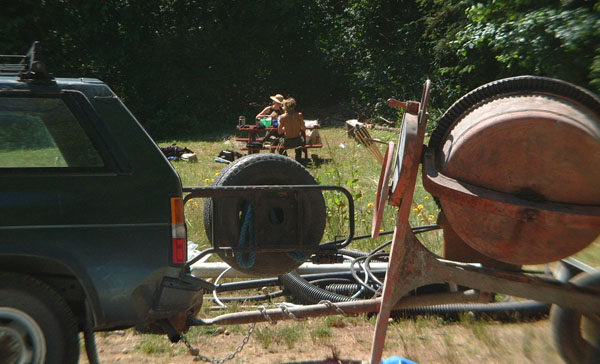 A day in the Forrest, harvesting only windfall trees.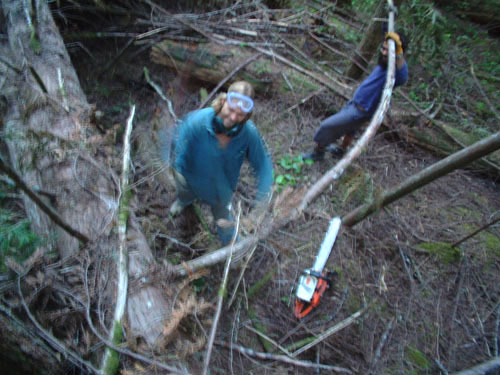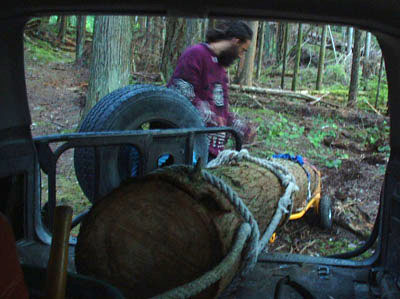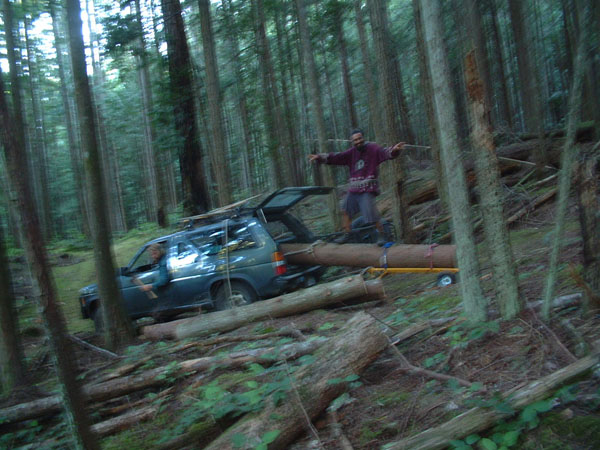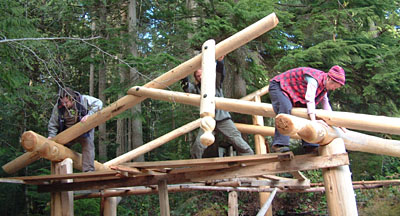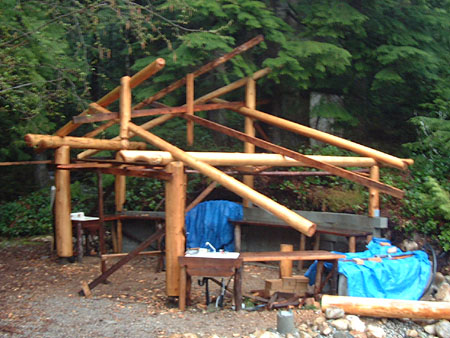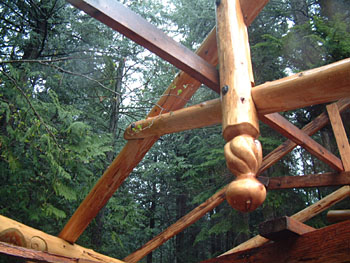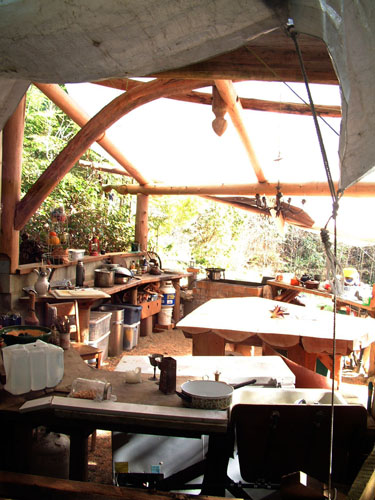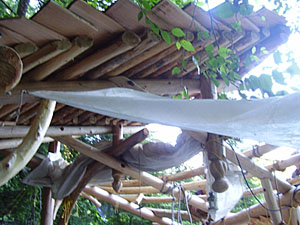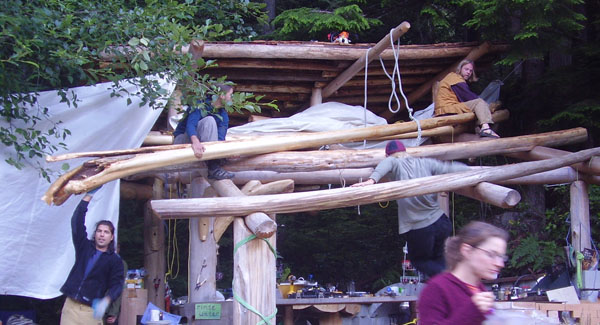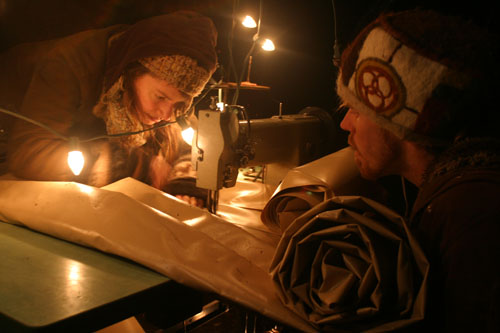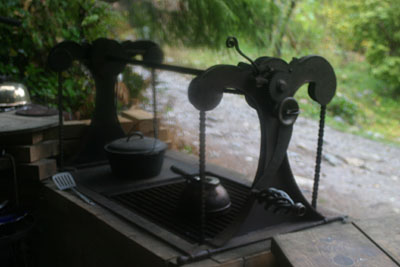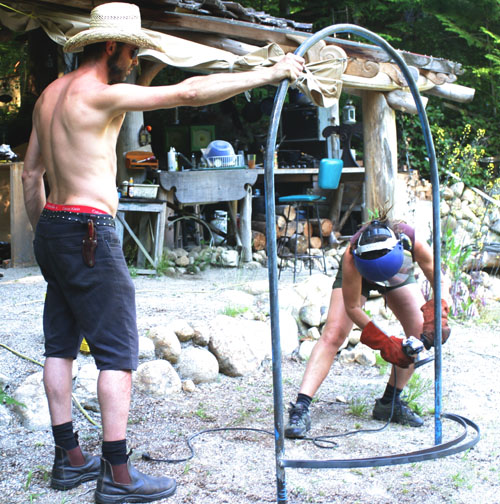 So this is where we are at now, working on the copper hood over the grill. See it at Solstice!
Here are a few images from the planning department ;)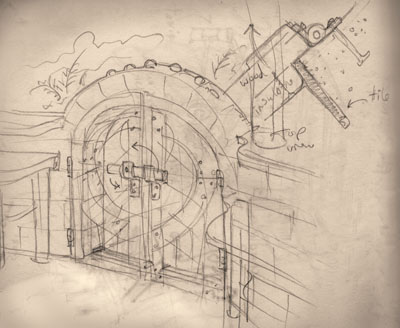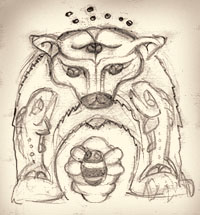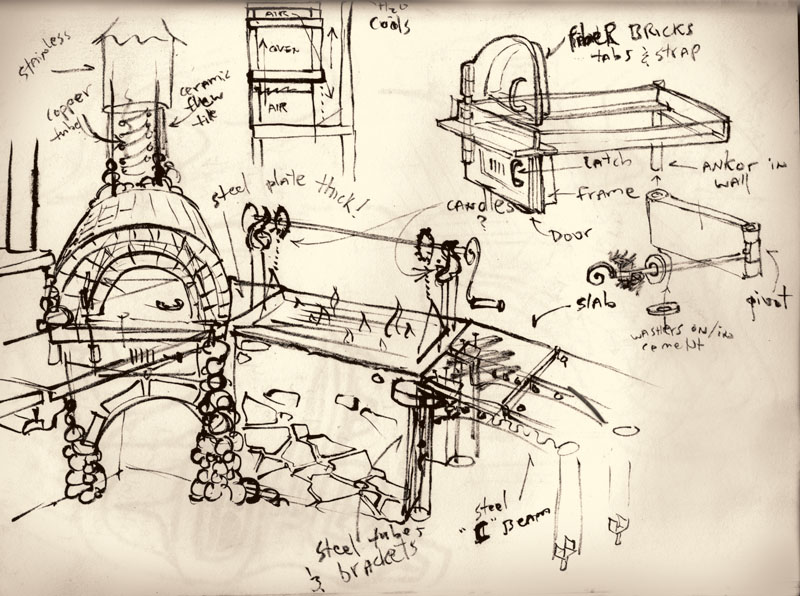 AND THE AWESOME PEOPLE!
So much loving work is going into this by amazing people from Dhyana the owner to the cement truck driver. Following is a list of partisipants, although for sure I've missed names...

Cody & Jennifer

Brian Norquist

Pan

Jean

Mellony & Sedona

Hjeron & Rabecca

Vallen

Cray

Deanno

Madrone

Little John

Lisa XtremeCray

Ben & Laura

Steve (Ronin)

Lyoness

Johnny

Ed and the Dutchmen

Kirie

Heffe and Mannafestival

Ixell

Maggie & Hoichui

Jana

Terri

Dale

Esiritto

Dallas

Aprile

Johnson & Elizabeth

Kristina

Jessica & Cloe & Lebbo

Shelby

Ali

Esco

Ken

Lindin

Copper Chris

Wendy

John Enis

Stan the Man

Brenden

Jason Tron

Holger Leariad

the list goes on and on

at least a hundred strong

join the legasy

it's fun and easy!
Check out the painting series of Crystal Creek by Cody
It is focused on water and how precious it is. Encompassing watersheds and our clean clear drinking water. They are mostly paintings of Crystal Creek with a few in and around Chapman Creek where active logging is threatening the water quality there.
For more art by Cody Chancellor visit
www.chancellor.net
The SUNSHINE COAST CONSERVATION ASSOCIATION is spearheading the Watershed Legal Action as well as many other Sunshine Coast environmental protection issues. Visit www.thescca.ca
So if you are intersted in helping with this project in any way you can call us,
Cody or Jennifer 604-741-1865.
Next up...
COBB OVEN???